Looking For A Well-Qualified Feng Shui Master?
My wife and I got to know Serene Astrologer and Trading by chance in Year 2012 when we were at Fu Lu Shou Complex, in search of advice for our future.
We are always impressed by Master Yow as he will listen patiently to our enquiries and answer accordingly. Subsequently, we engaged his services in the selection of our HDB unit, House Feng Shui, Children's names and consultations in the various aspects of life.
His creativity on Feng Shui products which he personally created such as the Prosperity Dragon and Natural Rhyolite Volcanic Feng Shui Crystal Rocks were also admirable.
My family has gradually seen improvements in our living standards. We have also recommended our relatives and friends to seek advice from Master Yow who also reflected positive feedback about his services.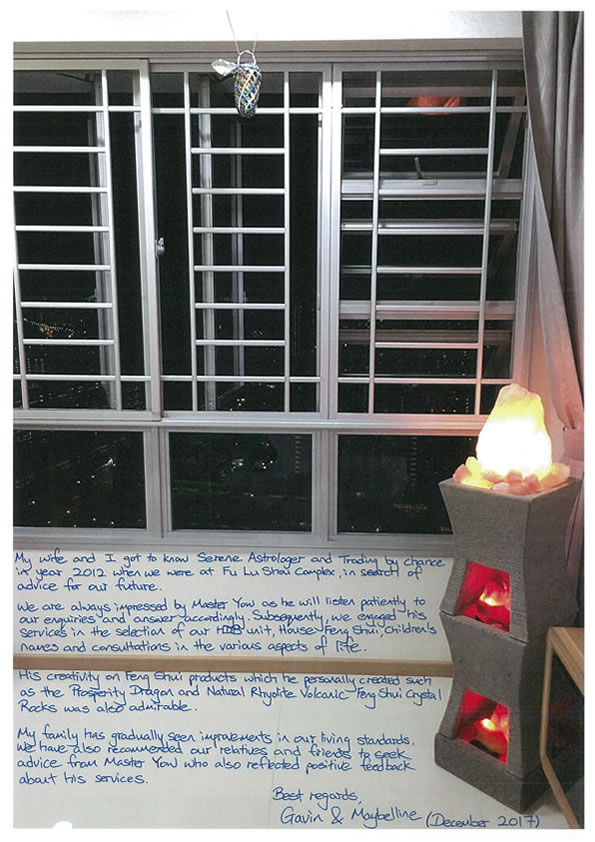 Gavin & Maybelline
7 Dec 2017, Singapore